Our food is awesome and our staff eats it every day! Our meals served in camp and on the river are a perfect compliment to a fantastic day of White water rafting. Our hearty, delicious meals are fresh, nutritious and very filling. In addition to our regular meals, we are able to accommodate most dietary requirements and allergy issues. From vegetarians to kosher, gluten free to peanut free or special requests – we do our best to make sure you are well fed. Our meals feature fresh produce and top quality beef and chicken. We invite you to enjoy gourmet dining in a majestic setting accompanied by a generous helping of well-being and camaraderie.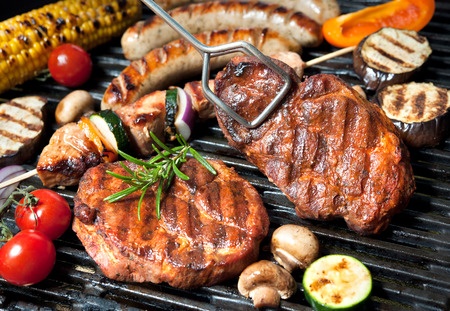 BARBECUED STEAKS & CHICKEN
Mouth-watering, Barbequed Steak, Tender and Juicy, Marinated Chicken Grilled over an Open Flame Barbecue delicately Seasoned with Herbs and Spices. Served with Corn-on-the-Cob and a Fresh Vegetable Creation, Gorgeous Garden Salad with Choice of Dressing, Warm Bread and Butter.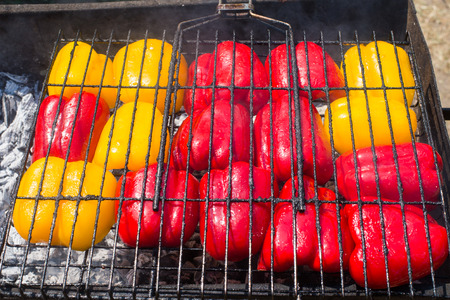 For Vegetarians we always offer an abundance of fresh fruits, vegetables, and a salad. Other vegetarian items will be made upon request with advance notice Call for special dietary issues. 503-380-1599.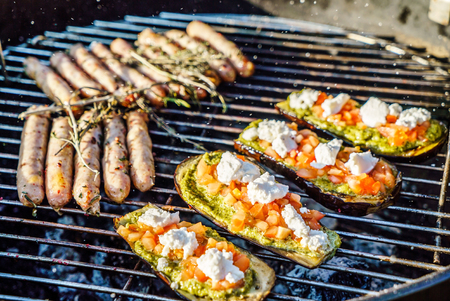 For a lighter lunch and lighter on the pocket book, try our Full Day Trip ~ Deli Lunch at just $99 per person. Deli sandwiches and fruit are served for lunch.