At Northwest Whitewater Adventures, we know that an exciting river rafting trip can be the ultimate bonding adventure for many different types of groups: family reunions, corporate outings,
wedding partie
s
, youth groups, adventure camps, bachelor parties, etc. We also recognize that many groups are looking for more than just time on the river. Whether we are catering a riverside lunch for your baseball team or your entire bachelorette party, we are sure to make their time with us both memorable and effortless.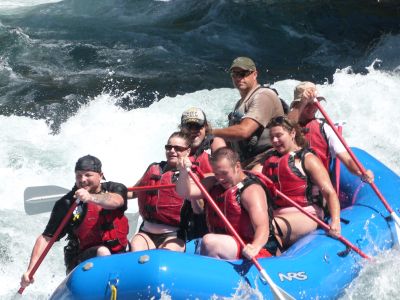 Rafting is the perfect
teambuilding activity or ice-breaker
for any group, from a corporate work group, to a youth sports team, to the first day of a wedding event.
Give us a call and let our Group Reservations Specialist help you organize your event! Our group-specific reservations process takes the hassle out of organizing your group, allowing you the freedom to enjoy your time on the river.